We're really experienced at fitting floors and when it comes to advising and installing with style, professionalism and to budget we're with you every step of the way.
We believe that an elegantly fitted floor will complement and finish off your home.
Finest quality flooring at an affordable price
Simply choose from our extensive ranges of quality flooring. We install:
Ceramic Tiles
Porcelain Tiles
Stone Tiles
So whether you are looking for a wood or tiled floor we have both types covered. If you want, we'll send you a floor sample from our range of woodpecker flooring.
Browse our Range
Same week fitting
It's good that we're busy, but our aim is to fit you in within 7 days of you placing your order.
Guarantees on workmanship
We love seeing our customers coming back and recommending us. That's why we give all our clients:
A one year guarantee on our work
Why Us?
Why buy from us? We're fast, friendly and affordable. Our floor types and ranges offer outstanding quality and are affordably priced.
Perfect Partner
Also reduce cold drafts, save money now on adding heating later on and free up space by removing the need for radiators. If you're thinking about getting a floor fitted, why not check out our complete underfloor heating service to go with it.
Complete underfloor heating service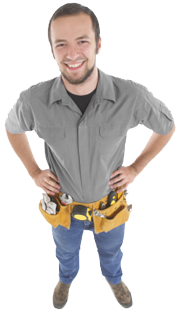 Carbon Heat are proud to be Edinburgh's number one supplier and installer for underfloor heating and all types of flooring. We have systems to suit every space and any situation
We work from our base here in Edinburgh and we can travel to Glasgow and everywhere in between, we also cover East Lothian & West Lothian. Call us today and book an appointment.
We truly excel.
Because we can supply, install, project manage, design and advise on all aspects of underfloor heating and flooring providing a service that matches your exact needs, your budget and your home.
We manage the whole process.
Bespoke sizes and shapes are the name of the game when it comes to fitting floors - and all the trimmings that go with it. We can shave doors, fit skirting boards, trim kick plates, fit door bars and more.
We manage the whole process so you don't have to worry about calling in a plumber, electrician or floor-fitter - we can do it all. We can also remove old flooring and provide disposal means like waste skips. You can take advantage of all our
additional services
.
Give us a call now for free on:
0800 756 6862
If you're having a go yourself
Without the need for glue, staples or nails, most laminate flooring simply clicks into place, making it ideal for those who are looking for a stylish, hassle-free flooring solution.
If you do get stuck you can call our team for free.
Types of floor we install
(and related products eg adhesives etc)
A laminate wood floor is a great feature, but there are many more quality floors to choose from, including:
LAMINATE WOOD

Stylish, versatile and cost-effective - including the popular Presto Oak, Beech and Deep Rich Merbau 3 Strip...

ENGINEERED WOOD

It looks authentic, because it is authentic; we stock popular Good Rich Ash, Good Rich Walnut and Raglan Walnut 2 Strip.

BAMBOO

Durable, renewable and stylish. Including popular Strand Woven Saddle and Bamboo; all in a range of colours.

CERAMIC TILES

Stylish cermaic tiles with a great range of colours and patterns to transform your kitchen or bathroom.

PORCELAIN TILES

Harder, stronger, and more durable than natural stone. A great choice for floors that get a lot of use whilst also being very attractive.

NATURAL STONE

Discover beautiful marble, travertine, limestone and other natural stone tiles for your home.

CORK

The Woodpecker range of cork floors is a breakthrough in both innovative design and ecological sustainability.
Get a floor sample
Get one or multiple samples - many are free.
Browse our range
Get a quote now
Contact us to discuss your requirements.
Contact Us
What times of the day we work
8am to 5pm
Monday to Friday.
Contact us about weekends
Who we stock
We've carefully chosen brands to complement principles of quality with the need to balance your budget:
Wood Pecker (Kenton Floors)
A third generation and family owned business who use centuries old traditional hand finishing to achieve a timeless elegance.

Quick Step
Inspiring quality and durability are at the heart of the laminate and parquet ranges of floors from Quick Step.

Getting A New Floor?
Why not get underfloor heating fitted too?
How it works
Take advantage of our installation service by...
contacting us with what you want doing and the room dimensions
we'll either come back to you with a detailed estimate
or arrange a free consultation visit to check things in more detail.