ECOMAX-DUO Dual Board Overlay System
Overview
The complete electric underfloor heating solution for under carpet & vinyl floors.

Description
ECOMAX-DUO is a dual board overlay system suitable for use over ECOFILMSET underfloor heating. It is a dry lay system that creates a free floating sub-floor that is extremely stable and is instantly ready to receive the finished floor covering.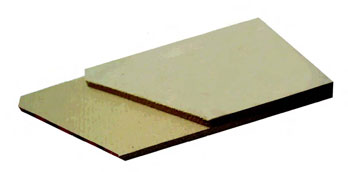 ECOMAX-DUO provides a smooth stable laying surface onto which most finished floor coverings can be fixed. This enables ECOFILMSET elements to be used as the underfloor heat source for a variety of floor coverings such as carpet, linoleum and luxury vinyl.
Installation of ECOMAX-DUO is quick, clean and simple, the system consists of a baseboard and top board, each with a layer of contact adhesive.
FEATURES
Allows ECOFILMSET to be installed under carpet & vinyl
Creates a stable sub-floor
Simple installation
Low build height - Only 7mm thick
TECHNICAL DETAILS
Dimensions - 600mm x 1200mm
Pack contents - 4 base boards & 4 top boards (2.88m2)
Material - MDF coated with contact adhesive
Density - 770 kg/m3
B2 fire class
Thermal Resistance - 0.07m2oK/W
Thought about installing underfloor heating?
We can save you the hassle...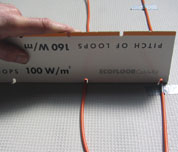 Installation Service
You may also like...