ECOFILM Ceiling Heating Film
Overview
The complete ceiling heating
solution, natural indoor warmth
at low cost.

Description
ECOFILM Ceiling Heating uses low temperature electric heating film installed in the ceiling to provide a natural, comfortable indoor heating warmth at low cost. It is rated at 200Watts/m2.
ECOFILM Ceiling Heating, unlike other systems which heat and circulate air, functions in the same way as the sun. The ceiling film radiates heat downwards.
ECOFILM Ceiling Heating is suitable for both new build and renovation projects. It provides an ideal heat source in domestic applications in small rooms (i.e attic conversions) as well as whole house heating. In the commercial environment it is ideal to heat larger rooms in shops, offices, school class rooms and corridors where it provides excellent heat distribution and obstruction free room layouts.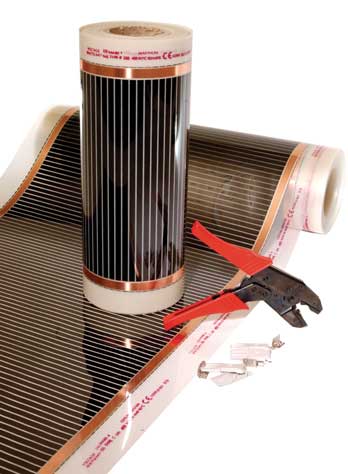 Featured
Approved to EN60335-2-96 as required by the 17th Edition Wiring Regulations (BS7671:2008)
Completely invisible & unobtrusive heating - Allows more flexibility with room layouts
Versatile heating - Suitable for new build and renovation projects
Gentle warmth with high user comfort Health benefits - A draft & dust free enviroment
Thought about installing ceiling heating?
We can save you the hassle...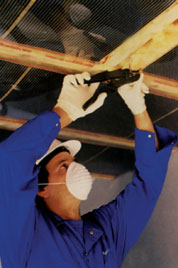 Installation Service
You may also like...