ECOFLEX Inscreed Underfloor Heating Cable
Overview
An economical solution
for new build projects.

Description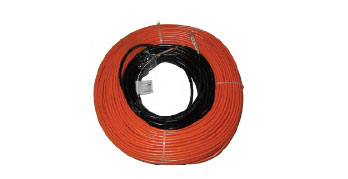 ECOFLEX In-Screed Underfloor Heating Cable is a single core cable rated at 15W/lin metre. Used to provide underfloor heating in new build projects in screeded floors. Typically laid directly onto foil backed insulation then covered with a minimum of 50mm sand & cement screed. On new build projects with screed floors this cable can provide an economical heating solution.
FEATURES
15W/lin metre provides heating to new builds
Tough and durable thick heating cable
Suitable for all floor finishes in wet and dry areas
Full metallic earth screen for total safety Approved to IEC 60800
TECHNICAL DETAILS
Diameter - 4.6-5.1mm
230V supply
Single conductor cable
Power loading - 15W/lin metre
2 x 5m cold connection leads
Thought about installing underfloor heating?
We can save you the hassle...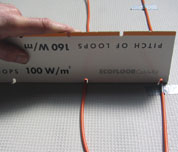 Installation Service
You may also like...