ECOMAX Lite Thermal Insulation
Overview
The ideal product to prevent downward heat loss under wood & laminate floors

Description
ECOMAX-LITE Thermal Insulation is an extruded polystyrene insulation material for use below wood or laminate floors in conjunction with ECOFILMSET underfloor heating elements.
ECOMAX-LITE is available in 6mm thick sheets and is manufactured from recycled material free from ozone depleting chemicals.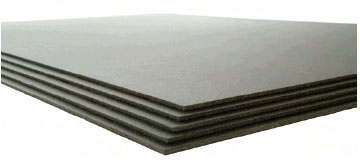 Produced from a closed cell construction foamed polystyrene it has excellent thermal insulation properties. It MUST be used below ALL ECOFILMSET heating systems.
Each board covers 1m2, simply order the number of boards you require for your chosen floor area adding approximately 10% for cutting wastage. Where threshold height limitations permit in conservatories we recommend installing a double layer of ECOMAX-LITE insulation.
FEATURES
6mm thick
Excellent moisture resistance
Excellent sound insulation
Levels small floor imperfections
Suitable for most floor constructions
Easy to work with - Cut with knife
Lightweight and easy to handle
TECHNICAL DETAILS
Dimensions - 800mm x 1250mm x 6mm (1m2)
Closed Cell Foamed Polystyrene
Density - 40Kg/m3
Thermal Conductivity - 0.035W/mok
Thought about installing underfloor heating?
We can save you the hassle...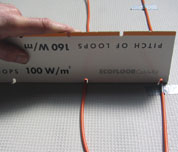 Installation Service
You may also like...