ECOFLEX Underfloor Heating Cables
Floor Construction
Suspended Floors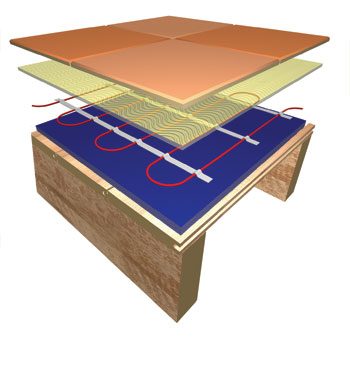 When fitting ECOFLEX cable to a timber sub-floor it is essential that standard precautions to stabilise the floor are taken to prevent floor movement. All chipboard & timber floorboards must be covered with either ECOMAX insulated tile backer board or 18mm Plywood.
TOP LAYER

- Tile / Stone floor

SECOND LAYER

- Tile Adhesive / Self leveling compound

THIRD LAYER

- ECOFLEX Cable

FOURTH LAYER

- ECOMAX Thermal Insulation

FIFTH LAYER

- Suspended Timber Floor
Concrete Floors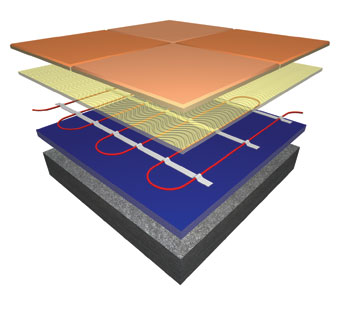 For optimal performance it is recommended before laying ECOFLEX cable, a layer of ECOMAX insulated tile backer board is fitted. This will minimise heat losses & ensure quicker heat-up times for the floor. ECOFLEX can be laid directly onto an uninsulated floor, however this will increase running costs & heat-up times.
Thought about installing underfloor heating?
We can save you the hassle...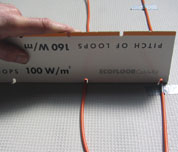 Installation Service
You may also like...